Announcing a USB Drive Appliance to Protect Against Ransomware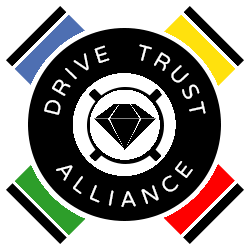 Pittsburgh PA, May 15, 2017: The hacker attacks that hit global networks with ransomware in a dozen nations last Friday, crippling operations from telecommunications and transportation to hospitals, underscores the need for effective protection from malware such as this.
The Drive Trust Alliance (DTA) has created a USB drive appliance with up to two terabytes of backup storage that can be configured to automatically protect against ransomware and many other types of malware attacks.
According to Dr. Robert Thibadeau, Chairman of the Drive Trust Alliance, "There are literally millions of computers in the world that are susceptible to ransomware attacks.  These computers are difficult to protect or to have assurance that they are properly backed up as required in cases of a ransomware or other malware attack.  The DTA Diamond™ drive USB appliance is designed to be plugged into the USB port on almost any computer in order to protect the data."
Unique advantages of the DTA USB drive Appliance approach –
Works on Legacy host computers that have a USB port
Local to a Host, whether a kiosk, desktop, laptop, phone, pad, or server
Immune to attacks from the host or host operating system
No software to install on the host
Specialized for Ransomware detection and remediation
Transparent assurance through DTA Open Source
This appliance provides host-centric, OS safe assurance on existing hosts against failures of other measures to detect or remediate against ransomware and other types of malware.  It is a new protection in a layered protection strategy urged by computer security experts worldwide.
The USB drives will soon be available for order starting at US $399 depending on the size of backup capacity required.  DTA will notify potential customers of the availability of this patent pending USB drive appliance, called Diamond™.   FIPS 140 drive certification is available.  Simply provide DTA with a name and email at www.drivetrust.com/diamond.
The Drive Trust Alliance (www.DriveTrust.com) has an educational and technical mission to improve adoption of hardware-encrypting storage technologies. These include Apple iOS devices and Trusted Computing Group (www.trustedcomputinggroup.org/storage) self-encrypting drive technologies.  The DTA website provides an authoritative single resource on these technologies, including a complete suite of open-source software for managing hardware encryption on Windows, Macs, and Linux.
Contact  www.drivetrust.com/diamond