In Memory of
Michael Willett
May 2, 1945 - December 24, 2016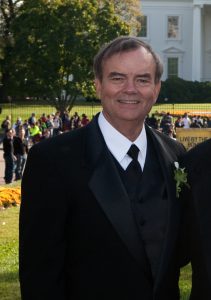 Michael Willett, 71, died December 24, 2016. He was born in Louisville, KY on May 2, 1945 to Richard Wilburn Willett and Joella Hall Willett, both deceased. He is a member of Saint Andrews Presbyterian Church in Raleigh.
He is survived by his wife, Shirley Saleeby Willett; sons, Nathan (Jill) and Evan (Katie) Willett; grandchildren, Smith, June, Connor, and Eleanor Willett; siblings, Donna Willett, Janet Varon (Steve Lazar), Brent Willett (Jill), Cheryl Harrington, and Terri Craig. He also leaves behind numerous nieces and nephews and many friends.
Michael graduated from the United States Air Force Academy and earned a Masters and PhD in Mathematics from North Carolina State University. He had a distinguished career as a professor at UNC Greensboro, IBM, and numerous technology companies. He loved the outdoors and was an avid hiker, camper, skier, golfer, and kayaker.
A graveside service will be held Friday, December 30, 12:00pm at Raleigh Memorial Park, 7501 Glenwood Avenue, Raleigh, NC 27612. A celebration of his life will follow at 2:00pm at Saint Andrews Presbyterian Church, 7506 Falls Of Neuse Road, Raleigh, NC 27615.
In lieu of flowers, memorial contributions may be sent to the Juvenile Diabetes Research Foundation (http://www.jdrf.org/donate/) or Saint Andrews Presbyterian Church (http://www.sapc.com/give/)
Condolences may be sent through: www.brownwynne.com