Opal Family USB Drive
Parental Control Self-Encryption Assurance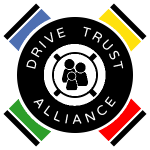 USB Self-Encrypting Drives for Families!
Keeping your stuff private is a huge challenge for families in the digital age.  DTA has a USB drive for you which is better than any of those other USB drives you can buy even those that are also hardware encrypting.
Here's the deal.  Our Family USB Drive lets a parent or provider have administrator control over a Family Drive and gives the children, or other dependents, their own User passwords.   Up to 8 family members can have their own User passwords.
What can the Administrator do?  The Administrator can enable users by setting passwords for them.  You need not worry if your child has a good password, because you set it.  Each child has their own password so it is unlikely that if one child tells their friends about their password, you can fix the problem without making others in your family change theirs.  The other family members cannot turn encryption off.  So you can rely on the fact that they must use their password to gain access to the drive.  The Administrator can always read the drive contents if needed.
And, since these are hardware AES 256 Industry Standard Opal Self-Encrypting drives, you need not worry about you or your childrens drive being read or written to by someone else if the drive is lost or otherwise taken away by somebody.
Finally, only the Administrator can cryptographically erase the drive and set it back to a blank factory state.  So, if you buy a drive and later decide to give it to someone else you can very quickly erase all the data on it, in a matter of a second or two.
Our Family USB drives reduce your fears for your family in every way.